As January draws to a close, the month of love is upon us, and we are sure you are either back to being lazy or looking for something special to give to your loved ones. 
We all made some resolutions and goals but over the month they all went into the drain.
All of us are feeling the effects of post-pandemic life. The deadly Corona virus has made our lives quite messed up, making it challenging to stay focused on achieving our goals. Here, we have a solution for you. 
Starting your day with motivational quotes or having that vision board right in front of your eyes will always help in motivating you and pushing you to achieve your goals.
Here have a look at this beautiful "Do more of what makes you happy" frame
You can keep your spirits high by framing motivational quotes or creating a vision board of beautiful pictures that inspire you to stay focused even if you cannot leave your bed. 
Pandemic has put a halt to a lot of our wanderlust dreamers. There are so many places we wish to travel but the situation is still not in our control. 
 We bet this frame is perfect for all travel lovers
Make a collage of the past adventure photos and hang it on your wall so that you'll be encouraged to embark on more adventures in the future. 
February, the month of love is here and if you are looking to gift your loved ones something special we have some amazing ideas for you. 
When it comes to gifting, why give the same old expensive gifts when you could actually make them personalized to win the hearts of your loved ones?
This is the perfect gift if you wish to express your love 
A framed picture that captures all the good moments spent with your loved ones could be your best gift to them. 
If your loved ones are book lovers and have favourite lines, or poems that they often talk about, you can either frame that particular page highlighting the line or printing out their favourite poet's poem and framing it. This will be the best handcrafted gift to give your loved ones especially to make them feel special.
Frames not only make your house look aesthetically beautiful, but can also help you in a lot of ways. 
From keeping those happy memories close to your heart to keeping a tap on your focus and remind yourself about your wish lists and goals. A frame can do it all. 
If you enjoy art and literature, frames can help you to express your love and relax just by looking at them. Frames can provide you with a sense of solitude that no one else can match.
It is surprisingly easy to make even a small, simple house look extravagant, and to give it the comfort and impression that even the most extravagant of luxury houses fail to give sometimes.
Your love for having frames hung on walls in your house, or be it your love for art and literature should not make holes in your pocket. 
Many of us believe that even a simple frame or some artistic frames will be extremely expensive and empty our pockets. Decorating your home with art shouldn't make a huge hole in your wallet if you love art.
We at Type7 not only have some beautifully crafted frames but are also very affordable to give your house the aesthetically beautiful look you would want to have.
We have some beautifully crafted motivational quotes, frames to gift your loved ones on the upcoming Valentine's Day, to frames specifically for wanderlust travellers.
You can visit our site to have a look and we are sure you will love our collection and end up either gifting them or having them on your walls for yourself.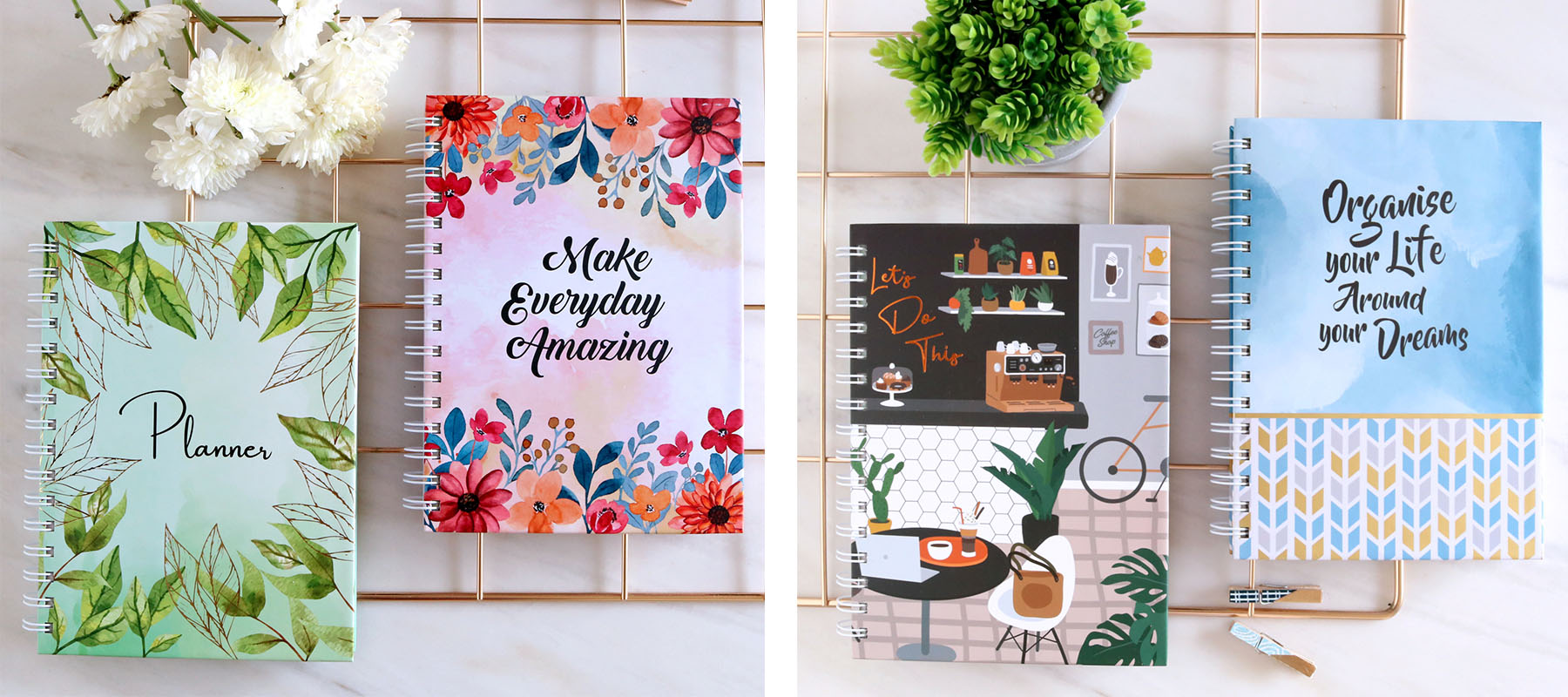 7 Reasons to Use a Paper Planner
Improved Memory Several studies show that writing down on paper helps you in remembering things better. When you have several notes, to-dos and tasks to complete, then putting pen to paper is ...
Read more